Platinum Jubilee painting competition
Thrybergh Parish Council held an art competition for the schoolchildren of Thrybergh as part of the Platinum Jubilee celebrations. This was open to the children of Thrybergh Academy, Thrybergh Primary, Thrybergh Fullerton and Thrybergh St Gerard's.

A total of 316 pieces of art were submitted and we also received 1 from India which shows the power of the internet!

The art was displayed on Sunday 5th June and was judged by the Thrybergh Art Group who have a weekly art session in the hall on Mondays.

There were three sections with a 1st, 2nd and 3rd in each section.
All entrants received a jubilee pen and in addition the nine above received a jubilee mug. All three individual winners received a drawing set.

The parish council would like to thank everyone who took part and all were amazed at the quality of the art submitted

The winners were as follows:-
First prize, Lyla Jenkinson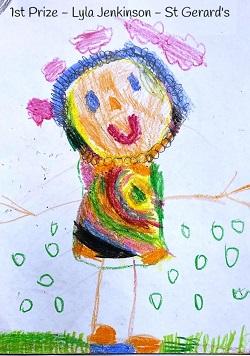 Second prize, Leonard Bulbec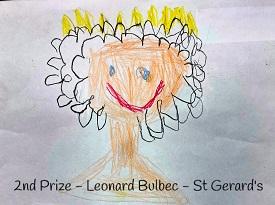 Third prize, Bonnie Lister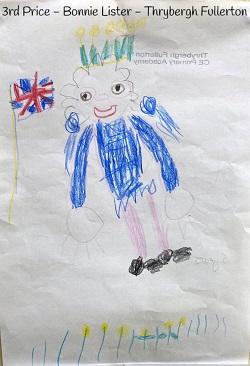 First prize, Alyssa Howell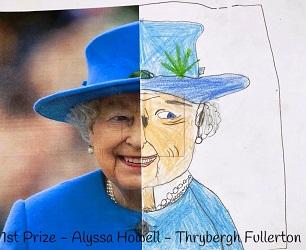 Second prize, Ava Cardwell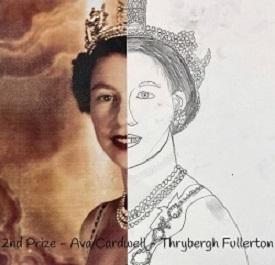 Third prize, Magda Kassim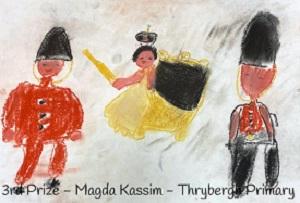 First prize, Ebonni Jones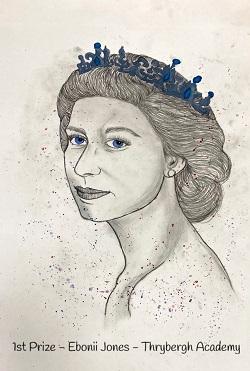 Second prize, Ameila Horton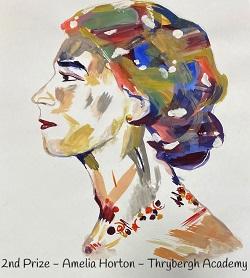 Third prize, Chloe Coult